Enhancing Promotional Materials with AI & Synthetic Image Recognition
In the ever-evolving world of retail, where competition is endless, innovation is the lifeline for staying one step ahead. Within this dynamic landscape, our synthetic image recognition technology stands as a revolutionary force, redefining the rules of the game. It's not just a step forward; it's a monumental leap, improving accuracy and decreasing time-to-market from weeks or months to mere days.
In this blog post, we're thrilled to introduce you to the latest breakthrough stemming from our Synthetic Image Recognition Technology. Meet our AI-powered Retail Execution assistant, ChatCPG, designed to turbocharge your marketing strategy and elevate your promotional materials. Think of it as ChatGPT tailor-made for CPGs – a game-changer that takes data and insight extraction to unparalleled heights. Best of all, it's as straightforward as asking your REX questions and receiving answers in a matter of seconds!
Before we delve into the exciting world of ChatCPG and its transformative potential for POP materials, let's start by clarifying some key terms.
POP Displays
Pop Displays are short for Point of Purchase Displays, are strategically designed structures within retail spaces. They showcase products in an appealing manner, grabbing the attention of shoppers and increasing the likelihood of in-store purchases.
POP Signage
Pop Signage or Point of Purchase Signage, encompasses a variety of printed materials used in retail settings. These materials provide customers with essential information, aiding their purchase decisions. From product details to promotions, POP Signage guides shoppers effectively. The below images show a floor decal for brand Waterloo, endcap display for KitKat and a promotional in-store banner hung from the ceiling.
POP Materials
Pop Materials or Point of Purchase Materials, constitute a wide array of marketing collateral deployed in retail environments. These materials support product promotion and sales, enhancing brand visibility. POP Materials include displays, signage, and marketing collateral aimed at engaging and converting customers. The below images show a Nescafe shelf talker, an in-store demonstration for brand noberasco and a freestanding display for Sainsbury's.
Globally, we're still in the early stages of generative AI adoption in the workplace, with retail giants like Walmart leading the charge. We share their belief in the immense potential of AI when deployed effectively. A study from the National Bureau of Economic Research in 2023 revealed that generative AI increased workplace productivity by a remarkable 14%. Nevertheless, some firms remain hesitant or have even banned AI innovation.
Let's take a look at ChatCPG
Powered by our cutting-edge Synthetic Image Recognition technology, known as ZIA (Zero Image Annotations), our AI Retail Execution assistant, ChatCPG, harnesses the wealth of image recognition data collected during store visits. It takes this data and overlays an intelligent layer, allowing you to pose a wide spectrum of Retail Execution (REX) questions and receive reliable responses - all within seconds!
The process is remarkably straightforward. Simply engage with ChatCPG using natural language, asking anything related to your captured data, whether it's queries about shelf compliance, product availability, or adherence to promotional materials (such as POP Displays and POP Signage). However, in this post, our focus will be exclusively on the last category: Promotional Materials.
In the below example, we have a photo of an Apple display showcasing the latest iPhones. Each mobile is accompanied by enticing offers that highlight product features, promotions, and other incentives. With the help of ChatCPG, you can effortlessly inquire about any questions related to POP material, whether it's about the number of ongoing promotions or even the fine print in the terms and conditions, and receive an immediate and reliable answer.
Elevating POP Displays and Signage with Synthetic Image Recognition
When Synthetic Image Recognition joins forces with AI, CPG brands gain a competitive edge and the ability to make informed decisions, driving growth.
Synthetic Image Recognition empowers CPGs with comprehensive, real-time data across their entire Retail Execution operation. It eliminates the need for labour-intensive, human-in-the-loop audits of POP displays and signage. Synthetic Image Recognition can identify brands, recognise prices, and even match prices with the correct brand and product size, regardless of granularity.
This empowers CPG brands to:
Understand the performance of POP Materials on a large scale.

Determine which promotions outperform others.

Ensure POP materials are displayed and they are compliant across different retail locations.

Manage inventory associated with POP campaigns effectively.

Gain insights into materials that capture attention and drive conversions.

Make data-driven decisions guiding design, placement, and distribution for optimised retail execution.
Overall, synthetic image recognition equips CPG brands with a powerful tool for deploying and managing POP Materials. By harnessing this technology, CPG brands can enhance retail execution, boost sales, and secure a competitive edge in the market.
How ChatCPG Addresses POP Material Challenges


No More Spreadsheets!
It's likely that without an assistant like ChatCPG you'd need to have a database in some sort of format.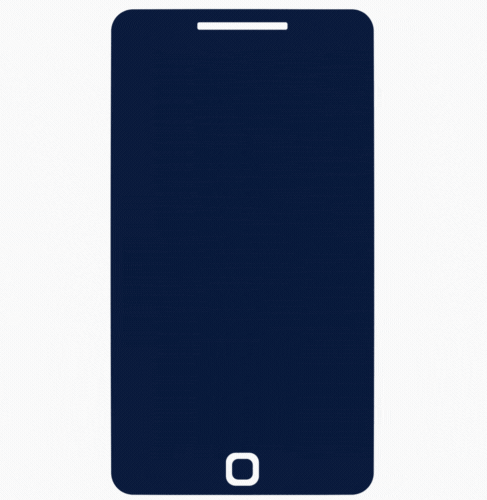 An example conversation with ChatCPG.
This can be an in-house solution or an external provider, or a complex, inflexible spreadsheet in which you'll find it difficult to pull out useful insights. The latter option can become complicated quickly as you add more information. Which means, eventually your spreadsheet will be like having a family car but needed to go racing, your needs have changed, but your tools haven't, therefore you're left behind.
Another aspect to consider is the quality, or lack thereof, of the data you can access with non AI solutions. Utilising AI means you'll have a richer pool of data to gain insights and make more informed decisions from.
A Data Analyst Who Is Always Available
It's common for spreadsheets to require more people to manage them as they grow in size and complexity. You're also leaving yourself vulnerable to missing out on opportunities if the designated person/people isn't/aren't available through an absence. ChatCPG eliminates these problems as it becomes your 'always available data analyst' automating the data gathering stage, enabling you to focus on interpreting your insights.
Leverage real-time insights
React swiftly to shifting market conditions with real-time insights into POP Material performance, obtained by simply querying an AI. Consider this hypothetical scenario: You encounter compliance issues with POP Signage in a particular store. Instead of relying on human interpretation or complex spreadsheets, you ask ChatCPG, receiving an accurate response in seconds.
Don't miss out on scaling opportunities
If the resources required to manage and improve your POP Materials increases exponentially along with the amount of POP Materials you have - then you can't scale. However, having a resource like ChatCPG can reduce the resource demand significantly. This means you not only have the information needed to scale, but you're also regaining vital resources - staff, finances, time, technology to invest into scaling effectively.
Unlock the Full Potential of Your POP Materials
Ready to revolutionise your retail strategy? Synthetic Image Recognition and ChatCPG is your all-in-one AI solution for optimising POP Materials and more.
Discover how ChatCPG, powered by Synthetic Image Recognition technology, can empower your brand. Book a demo today!
At Neurolabs, we are revolutionising in-store retail performance with our advanced image recognition technology, ZIA. Our cutting-edge technology enables retailers, field marketing agencies and CPG brands to optimise store execution, enhance the customer experience, and boost revenue as we build the most comprehensive 3D asset library for product recognition in the CPG industry.